There are many people who are familiar with the idea of cryptocurrency. Cryptocurrency has succeeded in drawing attention from all across the world throughout time. Cryptocurrency payments are rapidly being accepted by retailers, individuals, and enterprises. While cash may be sent manually, online payments make it simple to accept cryptocurrency payments, Saving time. As society and digital money have progressed well beyond bitcoin, the single currency wallet is becoming increasingly unviable. Contrarily, many investors found these digital currencies to be a disappointment. It turns out that folks lost their cryptos as a result of inadequate security.
In addition, there are over 150 other cryptocurrencies, One must get familiar with the technical lingo used by each currency wallet in order to keep them in their unique single cryptocurrency wallets, which would be a hassle for us. In these circumstances, multi-crypto wallets are really helpful. Because they offer a wide range of services in addition to being safe and secure. As Crypto Multicurrency wallets are vital and critical to sending, receiving, and storing crypto assets, it is expected to build a secure and easy-to-use multicurrency wallet.
As the payment industry evolves, SPARK+ is utilizing genuine and distinctive innovation from blockchain technology to modify and aid in the development of smarter firms. SPARK+ Multicurrency wallet solution enables one to manage money wisely and makes it easier to handle different currencies in one place. This multi-currency wallet solution upholds the strictest security protocols to protect your information. An adaptable and trustworthy multi-cryptocurrency wallet solution that accepts bitcoin and major altcoins and other digital assets. Based on the demands of the Client, our wallet may be adjusted to increase and improve trade opportunities.
The platform supports a wide range of cryptocurrencies from different blockchain networks such as Ethereum, Binance Smart Chain, Tron, Bitcoin, Polygon, Avalanche, Harmony, and so on. It enables users to check balances and transaction history, send and receive coins, and exchange coins with ease. All of this within few clicks and on one platform. It eliminates the complexities of decentralized systems for users and enables smooth management of your crypto and fiat currencies with ease.
Instead of relying just on your local population, you may expand your business beyond international borders. Because blockchain transactions are rapid and have no geographical limitations, they broaden the reach of your business.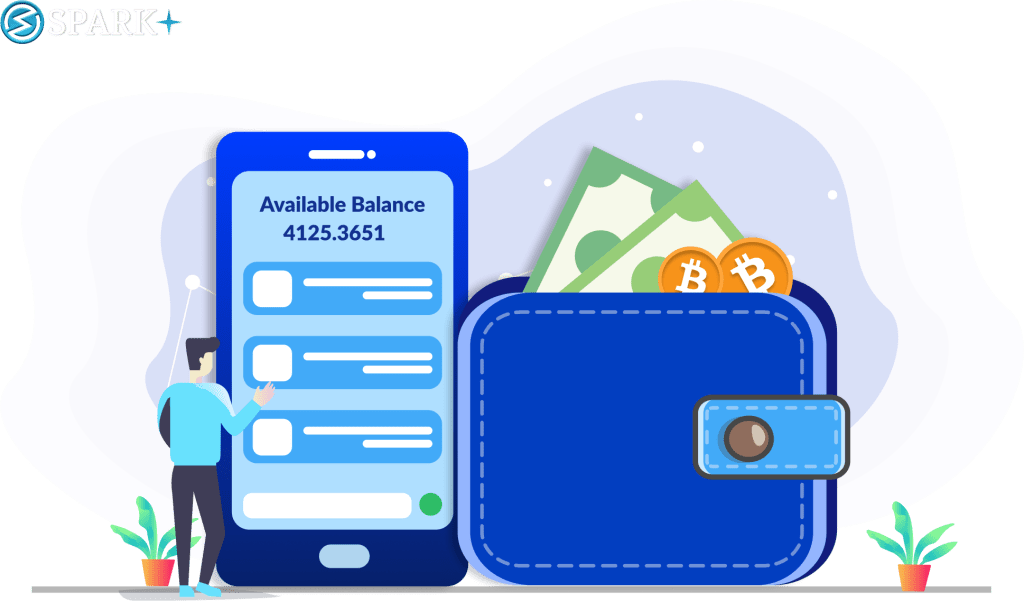 Many cryptocurrency investors may be looking for a means to put their cryptocurrencies to use. By implementing a Multicurrency wallet into your company or Business you can simply request cryptocurrency from clients, and you'll have your payment in a flash! Businesses can sell services and goods to everyone who possesses cryptocurrency, thereby boosting your company's reach, prospects, and profitability.
This Spark+ multi-currency wallet solution, with best-in-class security features and an easy-to-use interface, can be white-labeled by businesses to stay ahead of the competition and broaden the reach of their business. For any more details feel free to reach out to us on hello@sparkplustech.com. We would love to hear from you.